Our venue is located in the basement of the building. This used to be a cafeteria for the workers of the Moira insurance company, and later it was used by a dance school. Nowadays, we host all kinds of events down there. From quiet yoga sessions to banging bands, and from poetry nights to punk performances, you can find it in our basement! You can check out our Instagram page (@moira.cc) and follow us for regular updates. If you drop by, be sure to bring cash; we (often) don't have a (working) PIN terminal!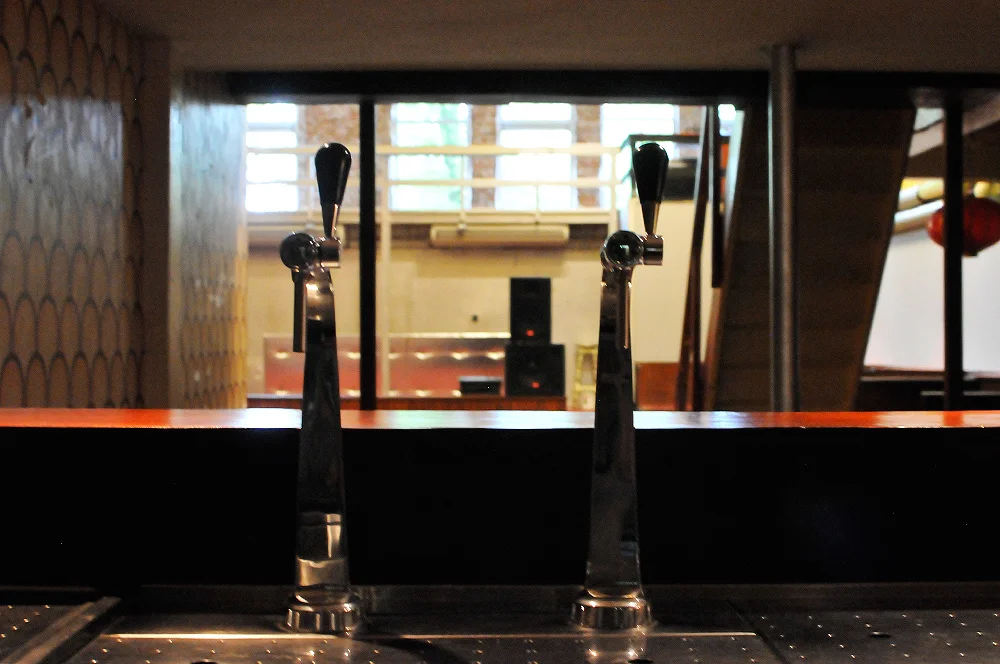 The Moira open mic is all about sharing music.
Every Wednesday from September until the end of May. Doors open: 19:00 / First act: 20:00
We create an atmosphere where the audience can have full attention to the artist and whatever it is they are bringing to the stage. That's one of the reasons both artists and audiences like to come to our events. Another is the kind and welcoming atmosphere we create, and of course the setting in this beautiful venue! To sign up for the open mic you can send a message to the open mic Instagram page (@moiraopenmic), or just come to the venue. We keep spots open for both people who sign up in advance and people who show up on the spot. Be sure to be on time since we only have 8 spots every week! All genres are welcome, and we have plenty of mics, DIs, a piano, a guitar amp and a cajon. Feel free to reach out to us on our Instagram page if you have any questions!
The Moira Open Mic is hosted by Ivo Hoefsloot and Jochen Oosting. Remember to bring some cash for drinks!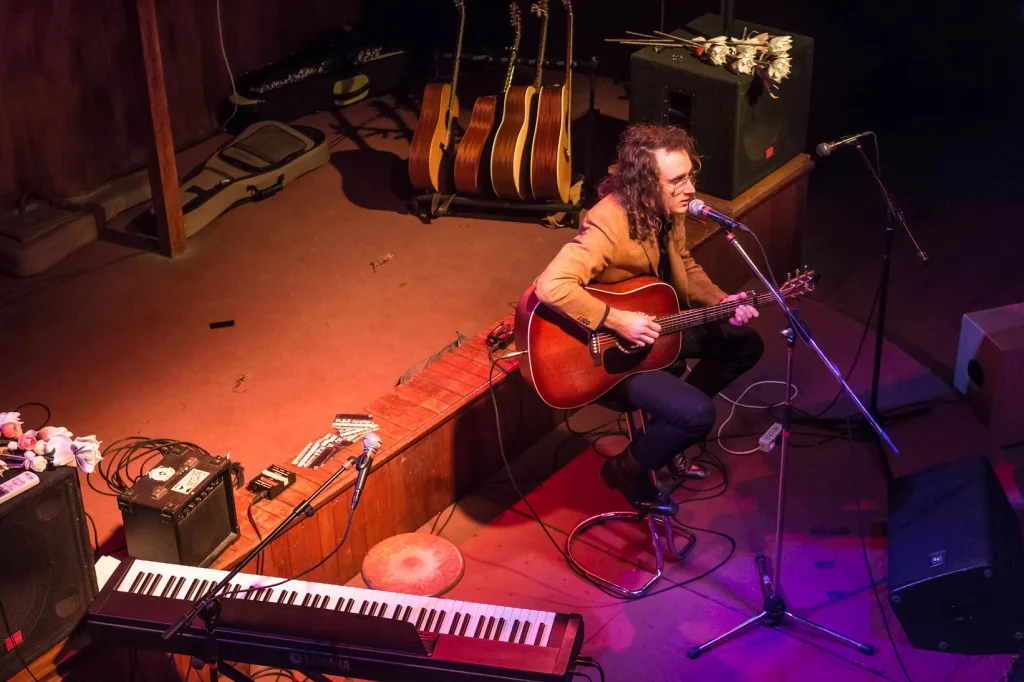 The Moira Alive and Amplified Jam Session is a space for sonic experimentation.
It is on every fourth Sunday. Check out our Instagram page (@moira.cc) and follow us for regular updates! There is a full band set-up, but you might need to bring your own guitars, trumpets or egg shakers. There are amplifiers, a drum kit, some percussion, and several microphones.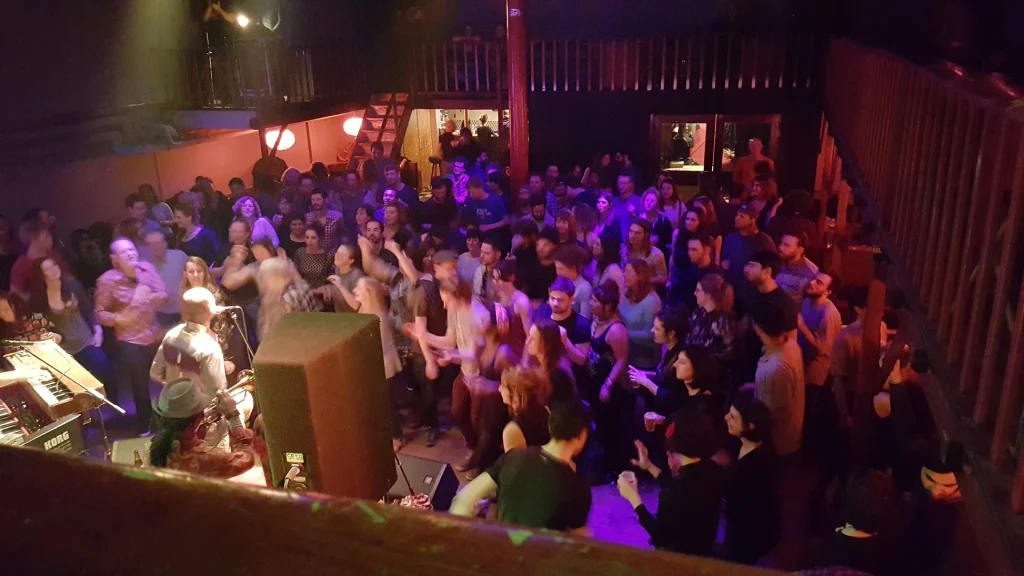 MOIRA is again hosting a series of events in collaboration with BLACK EARTH this year. Underground acts, recurring drone nights, and all-around good vibes under the cover of night. Keep an eye on our Facebook page for regular updates.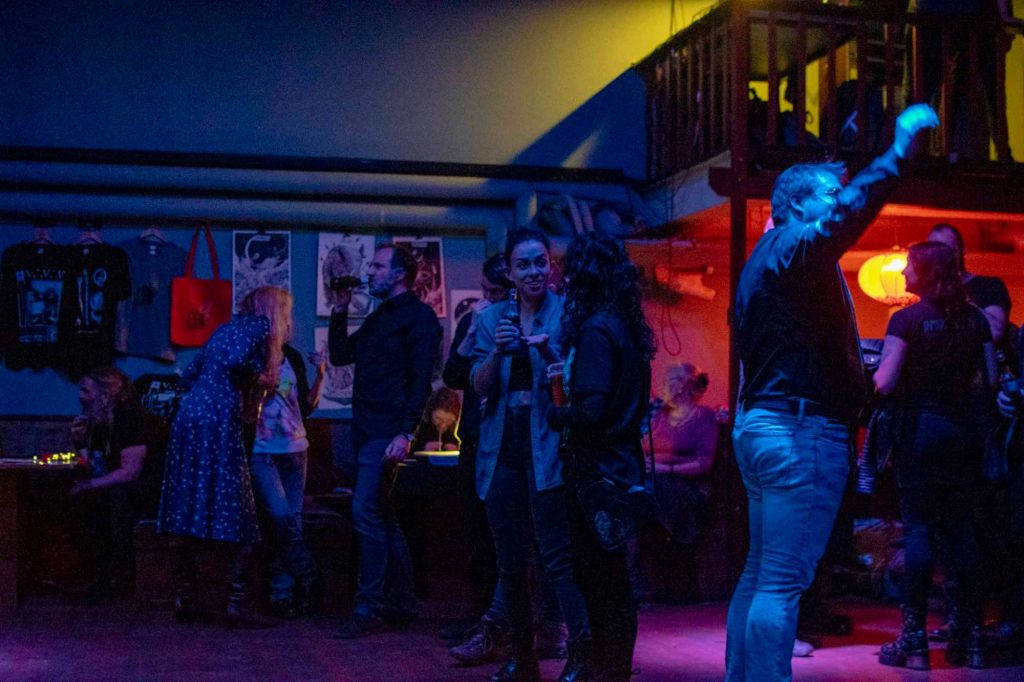 Balfolk
"Folk, that is our world music."
​Balfolk is a dance form that consists of a collection of Western European dances. We usually call such a Balfolk dance evening a ball. A ball can be compared to a tango or salsa evening, but with Western European music instead of South American. Couple dances are played, such as Scottish, Polka, Mazurka and Bourrée, but also group dances such as the Jig or Cercle. There is always live music. This makes a ball playful, cozy and atmospheric. For more information, visit http://www.balfolk.nl/